Case Management System
No need to dig through thousands of cases ! GiftBox allows streamlining of the planning, scheduling and recording staff activities for each client.
Client Case software provides a single point of collection and management of information required at the individual client and organization level. It efficiently manages the provision of services to clients in the community by caregivers in accordance with the resources available.
It provides timely and accurate information to support the continuous care and avoids duplicated service deliveries. This includes the ability to record, schedule, monitor, assess and report on client services, actions, outcome and associated information.
 The whole case system is designed around client, case worker and referral. The key of the application is the recording of the provision and tacking of case & case activities. For instance, how the services will be provided, who will provide and within what timeframe.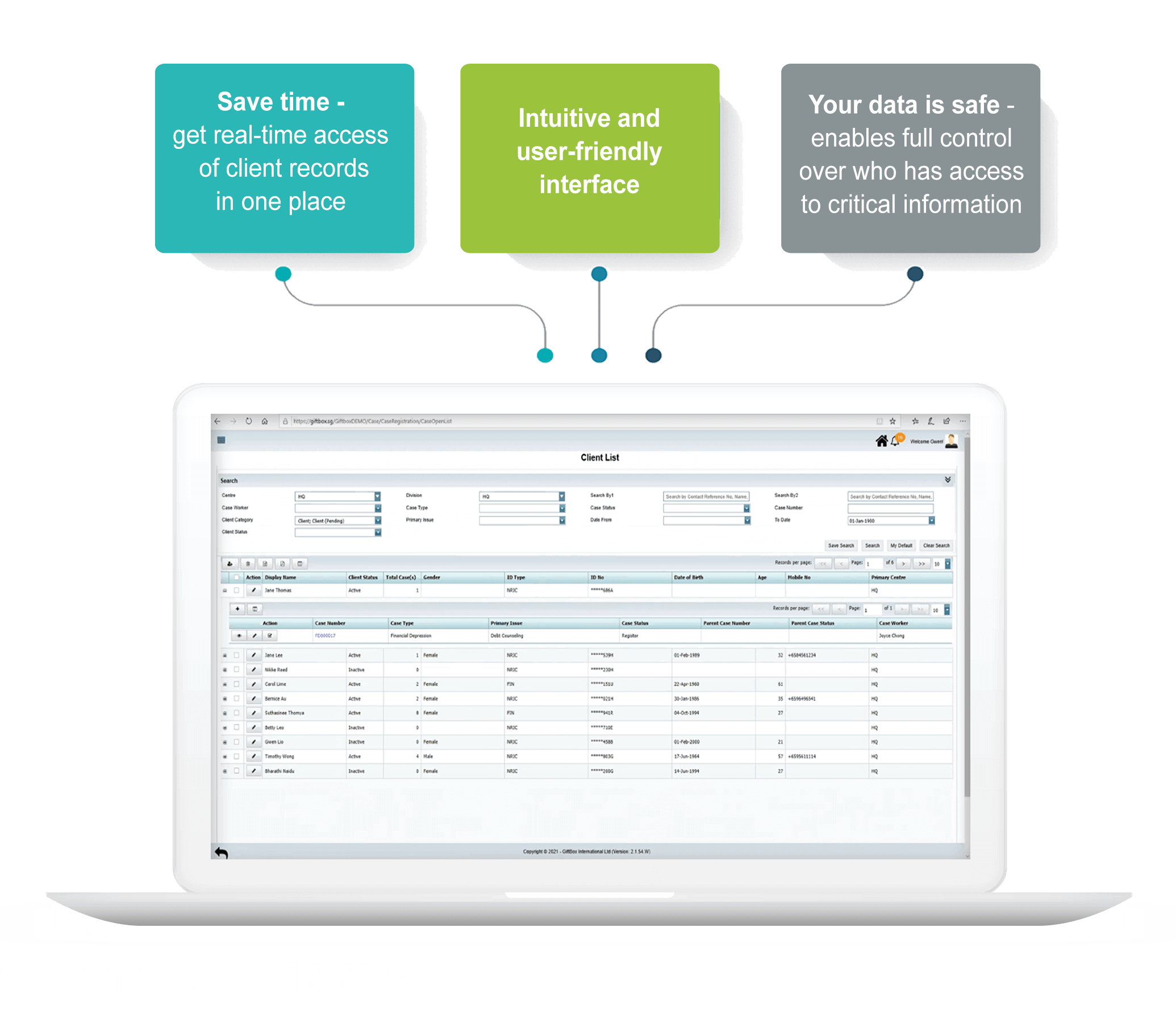 Key Features and Benefits
- Comprehensive profiles of clients, referrals, care givers.

- Complete process of managing a case, from case registration, caregiver selection, task allocation, follow-up, to case closure.

- Keeps all critical information at hand about the progress of a case as well as workload for Case Workers

- User-friendly alert function helps case workers to view their assigned tasks and arrange their follow-up services

- Full audit trail tracks case history and provides complete accountability of users who performed the task 

- Detailed case information helps case workers to prepare necessary reports.

- Built-in reports help charities to fulfill the requirements from the regulatory authorities and management.

- Painless implementation and excellent customer support
Empower case workers with the tools to manage 360° view of your daily operations. Contact the Giftbox Systems team today on 6817 7768