GiftBox management system for donors provides the key functions to automate and streamline the process of donation including printing and issuing receipts; capturing rejected transactions, canceling or re-processing them. The donation module can accommodate various types of donations like credit card, cheque and cash. It can also issue different receipt formats using templates created from Microsoft Word.
Donation Management System
This donation management module also enables users to synchronize financial information.  Chart of accounts and GL set up is easily uploaded to almost any accounting software.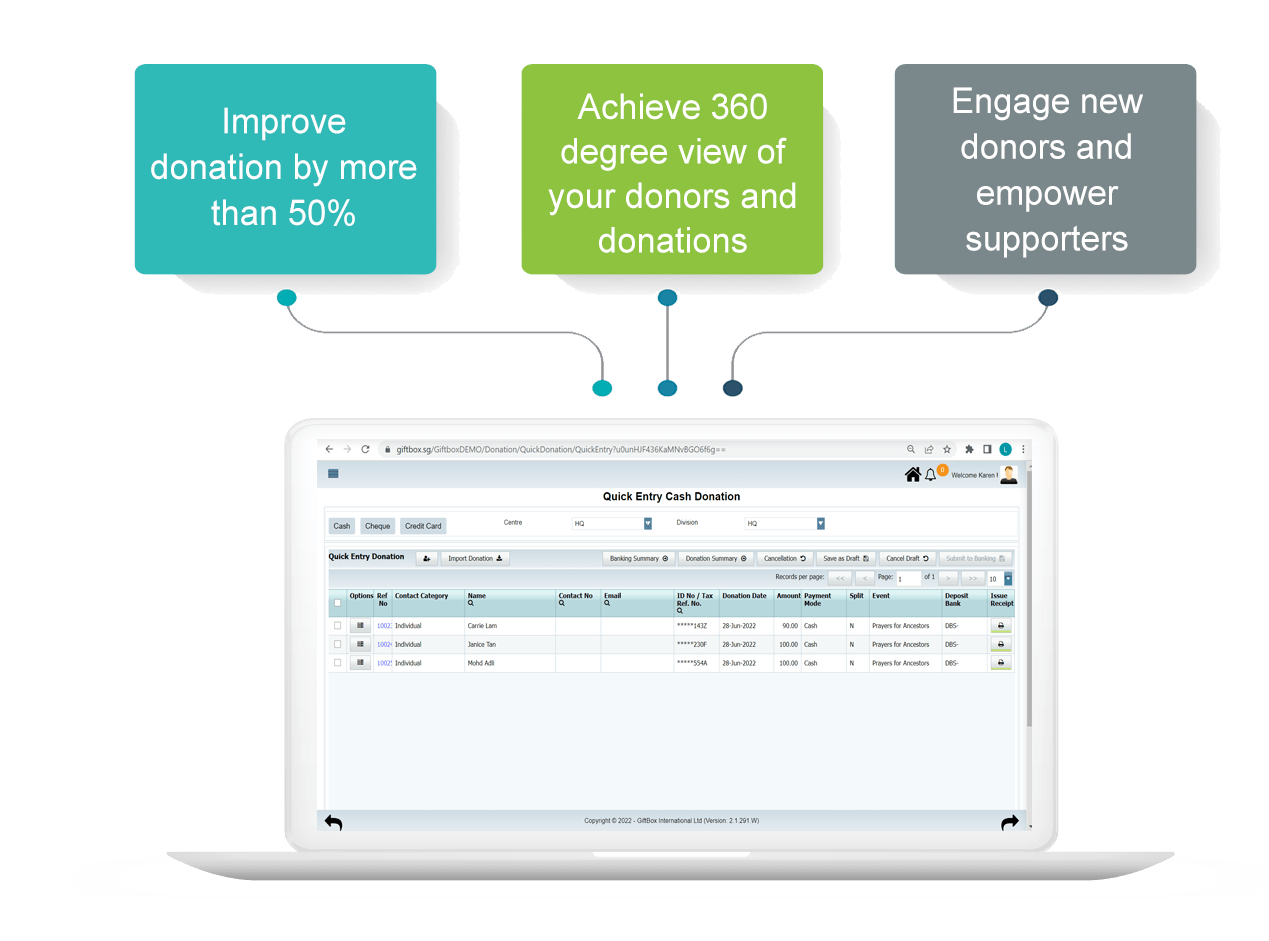 Key Features and Benefits
- M

anages various types of donations such as credit card, GIRO, cheque and cash

- Ability to import donations and forms from xls and csv

- Generates debit and credit card text files, receipt printing, receipt re-printing, and thank you letter processing

- Accepts donation the donors have pledged over a period of time (Recurring donation)

- Adopts the best practices through the use of audit trail, authorization workflows mechanism, electronic banking settlement system, and IRAS tax reporting format.

- Generates tax files and issuance of tax receipts

- Rekindle relationship with inactive donors by sending newsletters and upcoming event details

- Configurable dashboard to show statistics important to the organisation
Raise more funds...Drive more donors! Contact the GiftBox Systems team today on 6817 7768.