Slide 2 - copy - copy - copy - copy - copy - copy
Volunteer management is a vital part of service delivery.  Simplified administration capabilities in this module provide a quick and easy management of volunteers.  This module also provides a portal for volunteers to have instant access to their information, enabling them to update their profile, apply for voluntary service,2030 and register for training or orientation.
Management system for volunteers simplifies the process of volunteer engagement.  At one glance, users can evaluate the credentials of the prospective volunteer based on previous projects. 
Volunteer Management Software
Managing events is another key component of the volunteer module.  It offers utilities such as events planning, volunteer calendar, volunteer assignment, volunteers' service history, recording service hours and their contributions.
This volunteer module also provides an avenue to constantly communicate with volunteers through built-in email sending capability for e-newsletter and to inform volunteers of upcoming events, news and training courses.  All communications with volunteers are securely logged in the system.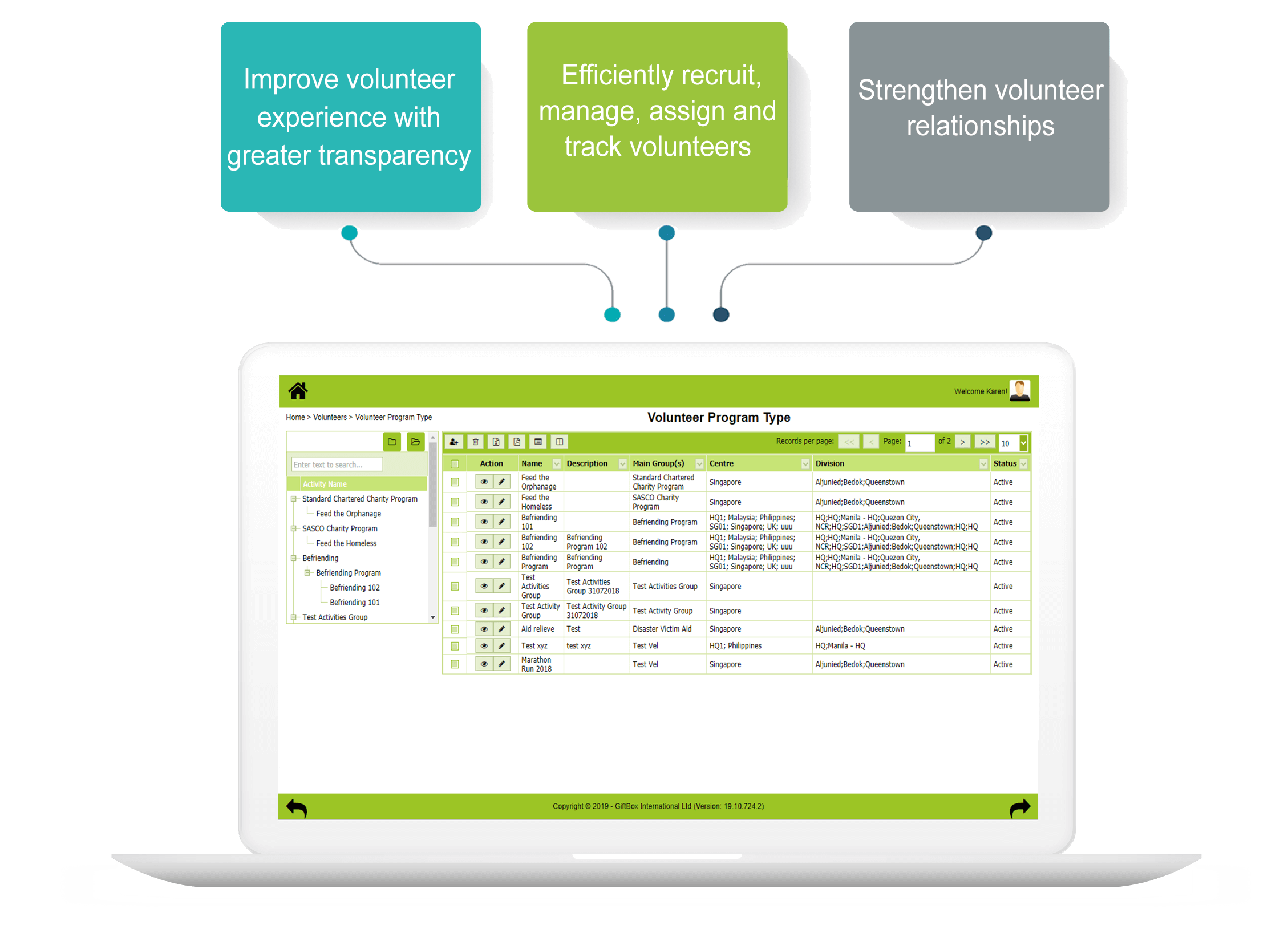 Key Features and Benefits
- Our Volunteer portal allows volunteers to interact with charities instantly, anywhere and anytime with internet access.

- Efficiently recruit, manage, assign and track volunteers.

- Organising events is a breeze now --by choosing the most suitable volunteers to run events.

- Training planning can be done here, to upgrade your volunteers' skills.

- A Volunteer App enables real time communication with your team.
Giftbox empowers you with the tools to simplify volunteer management. Contact our team today!